Shopping Cart
Your Cart is Empty
There was an error with PayPal
Click here to try again
Thank you for your business!
You should be receiving an order confirmation from Paypal shortly.
Exit Shopping Cart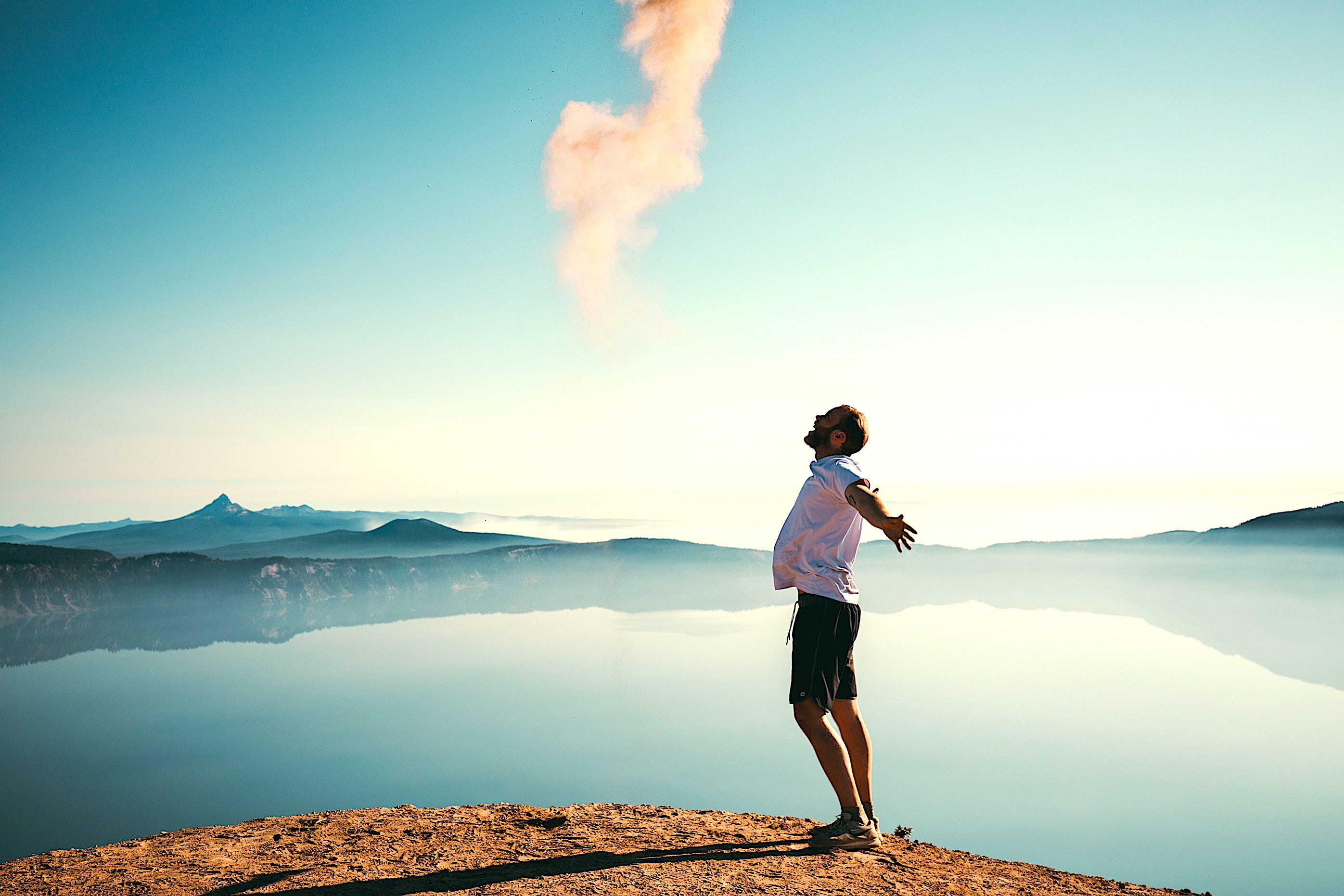 This past week I've been considering how our life, my life to be precise, my attitude and behaviour impacts the world around me. Considering how my actions make an impact daily. Whether I am filled with positivity and life, living authentically and conscious of the vibration I am putting out into the world, for my own benefit yes, but also others and the environment around me too.
As a species we seem to be making more and more negative impact on the planet, the literal terra firma we stand upon and the animal kingdom that inhabit every corner. We are decimating indigenous cultures and our human history and in the process our psychological and spiritual selves. 
The life we life, consumerism, pollution, ideological polarisation etc., is having such a harmful effect on us that we are poisoning our home, for ourselves and our animal neighbours, our communities live in fear and a sense of lack. Is it me or does it seems the whole human species is angry, hurt, depressed, lonely and physically sick? 
I'm sure as yogi's, creatives and humans, in general, we are all looking to do everything possible to open our hearts, minds and spirits, to make a less negative impact on our environment and build loving communities. We are looking to share Gaia and this cosmic journey with other like-minded inspirational souls, but sometimes we can feel lost and mighty lonely.
One-Dimensional to Multi-Dimensional.
So where are the fellow journeymen and women to share with us on this path? Wise and inspirational role models to shine a light in a more heart-centered, positive direction. 
There is only so far as individuals we can go, so we look out for friends, like-minded souls or an inspirational teacher, a guru; the one who leads us from the darkness, guiding us towards the truth and light. As we go deeper down the rabbit hole we certainly need a light to see the way as the steps seem only to manifest one at a time. 
The guru/student relationship and its ancient traditions have shared teachings, knowledge and practices through the light and lineage of the guru and just as important today, if not more with the way things seem to be heading. 
These dark times call for the one who carries the light to share their higher vibration, passing on this cosmic technology, inspiring us to greater depths.
Basking in the Light.
What if we cannot find an inspirational teacher, what to do then? Nature can be another excellent teacher, every part has its own wisdom to share and inspire. 
Observe the trees, animals and landscapes; the Rishi's shared the importance of nature with us through the names of the postures? Mountain, Tree, Eagle etc. Yes it seems the postures look like a tree or a fish, but they are also guiding us to study, to inhabit the life of these beautiful creatures to connect with all of creation.
When we interact with nature it impacts us both physiologically and symbolically through its very existence. 
Like the oxygen we breathe, light 'photosynthesised' through our eyes, on our skin and in our foods. 
Wonder in awe at nature's size, colour palette, seasons and stunning beauty. 
Another way to engage with nature is with a family pet, for instance, dogs can show us deep love and loyalty, the grace of a bird, or groundedness of a tree showing us 'the way'. How different do you feel before and after a walk in the park or the beach with your dog? 
Along with the spiritual guru, natures awe and nourishment, there are many inspirational and creative people, artists, musicians, storytellers etc. out there sharing their unique experience, wisdom and vision. Living their life, sharing their stories, teaching, art, whether in groups or one to one, working with love and gratitude. They are able to hold the space for us as we dive deeper into the unknown territory of our own personal unfolding and flowering.
Eventually, our own practice allows chinks of light to soften the armour we have clothed ourselves in to protect us from negative outside influences, though shielding us even from the positive and inspirational light too. 
---
To be Filled with the Breath of the Divine.
In researching this piece I checked the dictionary definition and etymology of the word inspire and like many words have multiple meanings. One is to 'draw out', another to 'spur on', to 'motivate' and 'influence.' From my everyday understanding of the use of the word in modern parlance that sounds about right.
In the 14th century, the meaning and use of the word was more aligned with spirituality, or to be 'guided by divine or supernatural' inspiration another definition is to 'exert an animating or enlivening influence.' 
Interesting! 
To to be inspired it could be said, is to be filled with
or guided by the gods, to feel their glorious breath upon us. 
Or maybe to have the breath of the divine
as our own breath, our lungs to be filled
with divine life-force… 
to be 'breathed'
by the gods.
Hmmm!
We feel a definite shift in our physiology, emotions and connection to the outer world (it all begins in the inner world) when we practice pranayama, or mindfully walking or sitting with focus on the soft gentle breath. After a while, we notice a shift in presence, energy, in prana or life-force, as we simply breathe consciously. Filled with the breath we transform from being the 'breather' to being filled with the life force, to being 'breathed by,' 'inspired' by the divine. 
Our breath, our five senses become extensions of the divine, moved and inspired by the beauty around us, our 'sixth sense' of heart centeredness is revealed and we are truly grateful, playful, joyful and kind, it simply pours out of us without any effort at all. The creator's breath blows through us like a flute and we share and sing our own version of the harmonious sound of the cosmos…Until we freeze and hide…but that's the journey.
So here we can see how important it is to be both inspired, to be inspirational we become part of the breathing process of the divine, the very thing that brings life to the cosmos. 
---
The Gift of Creative Inspiration.
This journey is a constant ebb and flow of expansion and contraction, inspirer and inspired. I recently found a poem (below) that reminded me of the importance of the company we keep and the impact it can have on us. 
It is the last third of a poem called 'Mysteries, Yes', by American poet Mary Oliver and as I read it, breathed and tuned in I felt a deeper sense of the need for curiosity, sensuality and humility in this process and I felt a deep sense of oneness and joy.
I'm sure reading the poem you'll be inspired in your own personal way, find other layers, and bring your own meaning to it.
Here is Mary Oliver's poem;
"…Let me keep my distance, always, from those
who think they have the answers.
Let me keep company always with those
who say "Look!"
and laugh in astonishment,
and bow their heads."
~Mary Oliver.
I was inspired to write my own version of her beautiful and very observant poem, though mine takes twice as long to say half as much. Her words create so much more space for the reader to engage and to be inspired rather than being taught or told what to think.
But we all have our own style and that's important too.
The breath of the divine 'inspired' me and I wrote this in reply–
If I ask the sun, moon and breeze,
'What are the answers?'
They will be silent,
except for the wind
who'll whisper,
'Open your eyes and ears,
wonder at my friends in the sky,
do rolly-poly's in the grass,
climb trees,
laugh out loud
at your own silly thoughts
and let the tide
wash your grazed knees.
A Forest of Trees.
Hmmm! It's fun to be the vehicle of the divine and to play like a child daily whether with words or many other forms of creativity or on the yoga mat. Mary Oliver's words rippled out from her being (as inspiration from the Divine) and through me, inspiring me to send out my own ripples. They may or may not wash through you and reverberate out in your own personal way. We are all shining the light, guru's of sorts.
A good friend paraphrasing BKS Iyengar shared with me that she agreed with his thoughts that 'sharing in the guru's inspiration is like basking in the sunlight, and the glow lasts for eternity,' I certainly agree. 
If we are patient and show up to the mat, the practice, the daily mindfulness the light, finds its way in, to warm the core of us like the late afternoon sunshine and eventually we become the light and divine inspired breath and share it with the world, and together we all become a majestic forest breathing for the planet.
Breathe.
Categories: None
/